SOLD APRIL 2023 – Excellent C. 46.5 Acre Holding With Two Storey Farmhouse & Outbuildings For Sale By Online Auction On Tuesday 25th April At 2pm (In One Or More Lots)
Today's auction had been "hotly anticipated since its launch" according to Jack Quinn of selling agent QUINN PROPERTY. "The prime location of the property, close to Gorey, the M11 and the coast ticked plenty of boxes for prospective purchasers" he added.
Auctioneer David Quinn described the land as being "laid out in four divisions and of excellent quality". David also noted that "the property benefits from superb road frontage, with over 1km of dual road frontage".
The property was offered in the following lots:
Lot 1: c. 4.2 acres with 2 storey farmhouse & outbuildings
Lot 2: c. 18.7 acres
Lot 3: c. 23.7 acres
Lot 4: The entire
Lot 1 was guided between €120,000 to €150,000 while the remaining lots were guided between €12,000 to €15,000 per acre. There were almost twenty registered bidders for the auction. Jack described the interest being " chiefly a mix of local farmers and businesspeople". However, "several parties from across the country and overseas also registered".
On the day of the auction, Lot 1 opened at €100,000 and set off at a frantic pace before settling at €260,000. Lot 2 commenced at €200,000 and reached €280,000 after the first round of bidding. Lot 3 received an opening bid of €250,000 and with swift bidding burst past €300,000 and then €400,000 before reaching €420,000 at the end of first round bidding.
Lot 4 (the entire) was then offered to the room, requiring a bid in excess of the combined total of Lots 1 to 3 which equated to €960,000. A bid of €980,000 was promptly made and with strong bidding, the entire settled at €1.16m.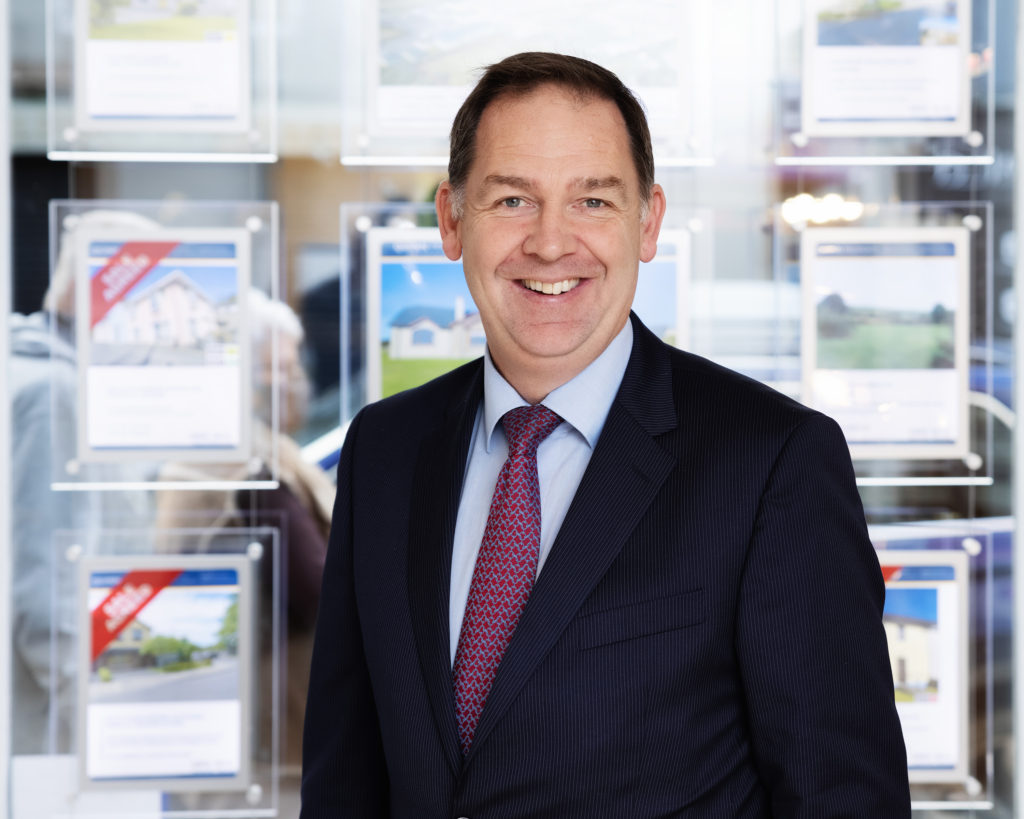 With a substantial gap between the individual lots and the entire, the prospective purchasers were given an opportunity to bridge that gap. There was rapid bidding on Lot 1 which peaked at €350,000 and three additional bids on Lot 2 which peaked at €310,000 but with no further bids on Lot 3, the separate lots still fell short of the entire.
After taking client instructions, auctioneer David Quinn resumed the auction by withdrawing Lots 1 to 3 and placing Lot 4 (the entire) on the market at €1.16m. Two further bids was enough to seal the deal as the hammer fell at €1.2m (€25,806 per acre).
Speaking after the auction, David remarked his delight with the result, "we are thrilled to have achieved such an extraordinarily strong result for our client. The price achieved today is more than €10,000 per acre above the guide price and highlights the demand for similar properties". David added that "all at QUINN PROPERTY send our best wishes to the purchaser".
To view the full property listing please click here. Our next auction brings a nearby c. 41 acre residential holding at Johnstown to the market. The auction is scheduled for Wednesday 3rd May at 3pm. Further details can be accessed here.
With the property market continuing to perform well, please contact us if you are considering selling your property, either by way of auction or private treaty.
QUINN PROPERTY – No. 1 Independent Auction House in the Southeast.