SOLD MAY 2019 – Exceptional C. 18.7 Acre (7.5 Ha) Residential Roadside Holding For Sale By Public Auction On Wednesday 1st May 2019 At 3pm In Our Gorey Office (In One Or More Lots).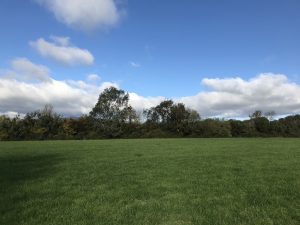 There was a good deal of interest in this well located residential holding, with over 40 people turning up on the day of auction. The property was guided between €300,000 and €350,000 and was offered in the following Lots:
Lot 1: Residence on c. 12 acres
Lot 2: C. 6.6 acres
Lot 3: The entire
Bidding on Lot 1 commenced at €200,000 and was bid to €260,000 with the help of four bidders.
Lot 2 opened at €60,000 and was bid to €80,000 with activity from two bidders. Lot 3, the entire, had an opening bid of €350,000. It swiftly moved on to €410,000 with the help of two bidders. At this point it was declared on the market and sold under the hammer to a local business man.
To view further details on this property please click here.
QUINN PROPERTY – No. 1 Independent Auction House in the South-East
Tel: 053 94 80000
E: sales@quinnproperty.ie