SOLD NOVEMBER 2021 – Valuable C. 27.8 Acre Roadside Holding With Derelict Farmhouse And Outbuildings For Sale By On-Line Auction On Tuesday 23rd November 2021 At 3pm (In 2 Or More Lots)
Today's auction marks draws us closer to the end of our auction calendar for 2021. After an unpreceded volume of successful auctions and record results, it was hoped that this C.27.8 acre holding near Blackwater would continue the trend.
There was a good deal of interest in the property prior to auction with approximately fifteen parties registering to bid. Furthermore, there was a wide array of buyer types interested, from families looking to restore and renovate the residence to farmers looking to expand their existing holdings.
Auctioneer David Quinn guided the property in the region of €275,000.
The property was offered in the following Lots:
Lot 1: Farmhouse On C. 1.8 Acres
Lot 2: C. 25.3 Acres
Lot 3: 0.65 Acres
Lot 4: Lots 1 and 2 Together
On the day of the auction there was strong levels of activity.
Lot 1 opened at €40,000 and passed €100,000 with ease, after two further bids €111,000 was reached. After a pause to receive client instructions, bidding continued at pace. The property was declared 'on the market' at €155,000 and one further bid of €160,000 was enough to secure Lot 1. This was an exceptional price of more than three times the guide.
Lot 2 commenced at €150,000 and similar to Lot 1 there was vigorous bidding. With four parties vying for the c. 25.3 acres, €310,000 was the top offer after the first round of bidding. The auctioneer was then asked to place Lot 2 on the market with the hammer ultimately falling at €325,000. This marked a huge increase on the €200,000 guide price and equates to a price of €12,845 per acre.
Lot 3 was guided at €15,000 and this was quickly surpassed after five bids where it reached €18,000. Bidding continued as far as €36,000 and the property was then declared to be 'on the market'. There were no further bids and the hammer fell at this price, more than double the guide.
In total, the auction returned €521,000 a price well in excess of the guide. The sum equates to a price per acre of €18,741, a very strong result for the land on offer.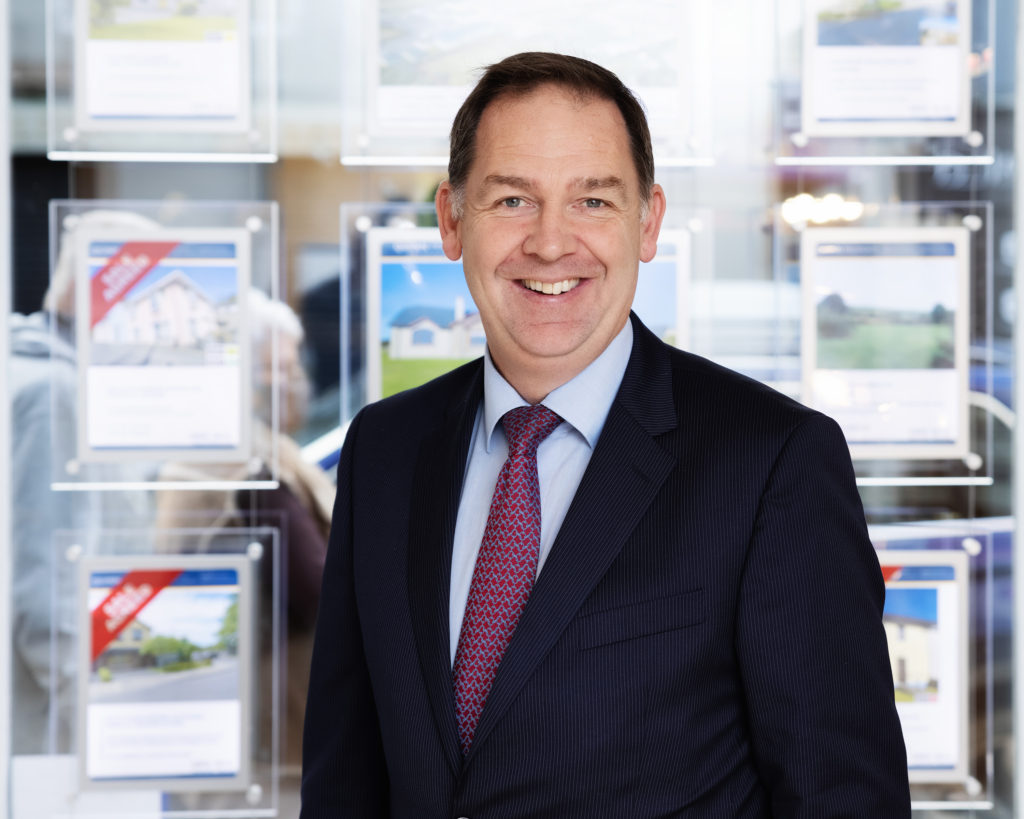 To view the full property listing for Ballyvaloo, please click here. Our final auction of the year takes place on Tuesday 7th December at 3pm where a substantial c.30 acre roadside holding comes to the market. It is located near Kilmuckridge, Co. Wexford and further details can be found by clicking here.
We look forward to speaking with you regarding our 2022 auction calendar shortly. If you have a property you are considering selling, please contact us for expert advice.
QUINN PROPERTY – No.1 Independent Auction House in the South-East
Tel: 053 94 80000
E: sales@quinnproperty.ie