The property is one of the finest farms to come to the market in some time
An impressive and well-known period residence in County Wexford, dating back to 1886, will go under the hammer in an online auction on February 21. QUINN PROPERTY, based in Gorey, are bringing Cromogue House, located in Cromogue, Bunclody, to the market.
The impressive residence is set on a 200 acre farm and the entire property is going under the hammer. The house boasts four bedrooms, a dining room, sitting room, kitchen and back kitchen, utility room and bathroom. Commenting on the property auctioneer, David Quinn, said it's in an ideal location along the L2007, just 4km off the N80 route between Bunclody and Enniscorthy.
The farm is located 15km from Enniscorthy, 7km from Bunclody and 5km from Ballindaggin village. Bunclody is a thriving town that straddles Counties Wexford and Carlow and boasts a number of secondary and primary schools in addition to supermarkets, a hotel, numerous shops and other amenities.
"The Bunclody Golf and Fishing Club which is situated in the town attracts a large number of golfers and tourists in the area," said Mr Quinn. "The town facilitates a large rural hinterland and further services to include shops, schools, churches, pubs and sporting facilities, which are all accessible in the adjoining villages and towns," he added.
Mr Quinn said the residence and farmyard are set back from the public road and are approached via a concrete driveway. "This fine period house was constructed in 1886 and has been unoccupied for the past 12 years," said Mr Quinn.
"It's structurally sound but in need or renovation and upgrading," he added. "It oozes charm and character with many original features and will make a fine family home."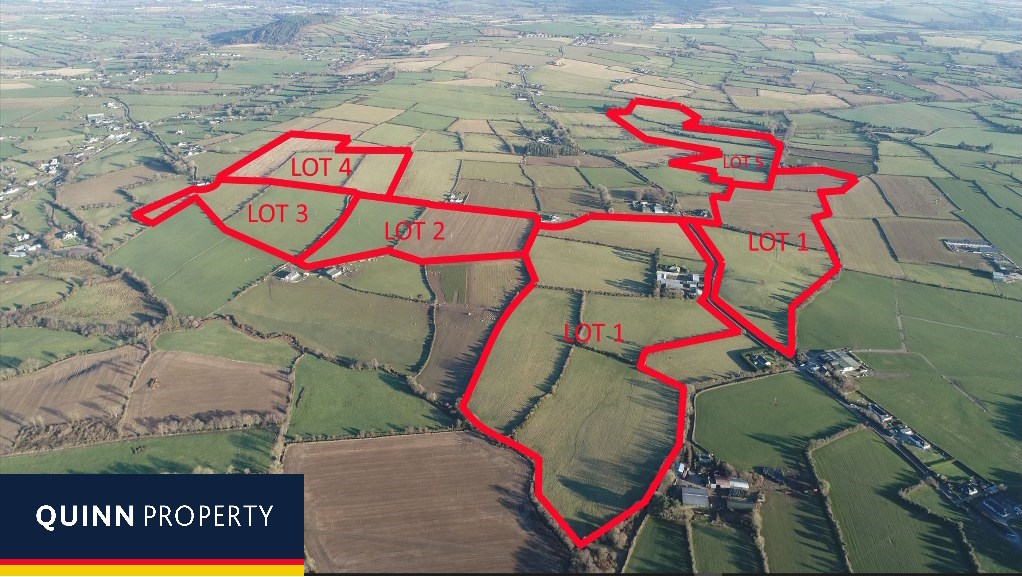 There is a garden area to the front of the property and a farmyard and outbuildings to the rear. The house has many features which in themselves are worthy of note including open fires with cast iron insets, timber floors and a Rayburn cooker.
The house is serviced by a private well and septic tank and is BER extempt. The land around the farm is of excellent quality and the extensive range of outbuildings could lend themselves to various uses.
The farmyard has a free-standing, three-bay machinery shed with a canopy, and enclosed yard with a range of stone buildings and a cattle crush. There is also a six-bay, round-roof shed with a 7-bay and 4-bay lean-to. There are also two open silage pits and an array of stone buildings.
"The land is generally free draining with two thirds of the farm currently in grass and one third in tillage," said Mr Quinn. "There is little or no waste on the farm," he added. "There are two wells and a number of natural water courses on the land which is suitable for most agricultural enterprises, including dairying."
There is also a 3-phase electricity line on the land.
Travelling on the N80 from Bunclody towards Clohamon, the property is located on the L2007, past Kilmyshall village.
The property will be offered in the following Lots: Lot 1 – Residence and Farmyard on C.81.21 acres; Lot 2 – C.21.73 acres; Lot 3 – C.19.16 acres; Lot 4 – C.24.63 acres; Lot 5 – C.52.82 acres and Lot 6 – the entire property.
"This is one of the finest farms to come on the market in County Wexford for quite some time," said Mr Quinn, who also said that viewing is highly recommended, by appointment.
This article was written by Brendan Keane and can be accessed here.