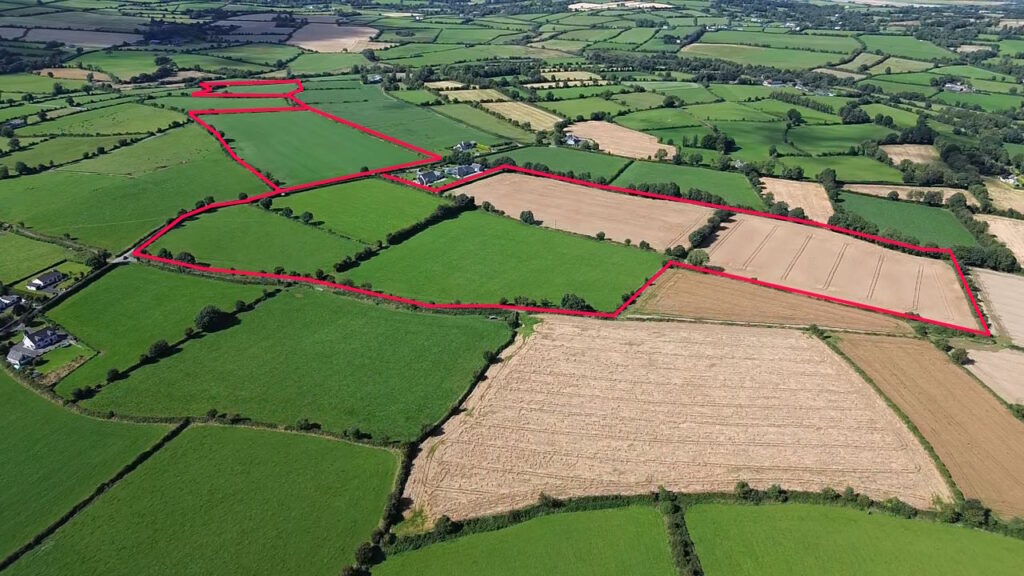 Gorey-based online farm sales specialists Quinn Property had a very busy day on Wednesday, August 30, with the sale of three farms in Kilkenny, Wexford and Wicklow.
The first up was a 67.5-acre roadside farm near Rathdangan, Co Wicklow. The holding had circa 40 acres of quality grassland, with the remaining in need of reclamation.
With a price guide of €6,000 to €7,000 per acre, auctioneer David Quinn offered the property in one lot, with the gavel going down on a price of €630,000 (€9,300/acre).
Next was a 60-acre farm at Slievecarragh, New Ross, Co Kilkenny.
This farm was described by David Quinn as having excellent quality land suitable for a range of agricultural uses and was offered in lots of 30.5 acres, 29.3 acres and the entire.
Despite good interest in the lots, it was the entire that won out; the hammer falling on a price of €1,090,000 (€18,000/acre) to a local dairy farmer.
The last sale was a quality 15-acre grassland parcel at Cullentra, Gorey, Co Wexford — a roadside holding with some site potential for a house.
David Quinn noted "significant interest in the property, particularly from locals".
From a pre-auction guide of €10-€12k/acre, it achieved €265,000 (€17,700/acre). Once again, the purchaser was a local dairy farmer.
This article was written by Conor Power and can be accessed here.