The farm includes Cromogue House, an attractive period property dating to 1886.
Coming up for public online auction on February 21 is a large 200-acre holding just south of the town of Bunclody, Co Wexford.
Cromogue House and lands are approximately 6km south of Bunclody and 15km northwest of Enniscorthy, with the N80 lying just 5km to the northeast.
Given the rarity of such a high-quality and large holding, there is already a great deal of interest being expressed in the farm, according to Jack Quinn of Gorey-based selling agents Quinn Property.
"As you can imagine, it's getting an awful lot of interest," says Jack, "Locally, nationally, and even with a good number of enquiries from abroad.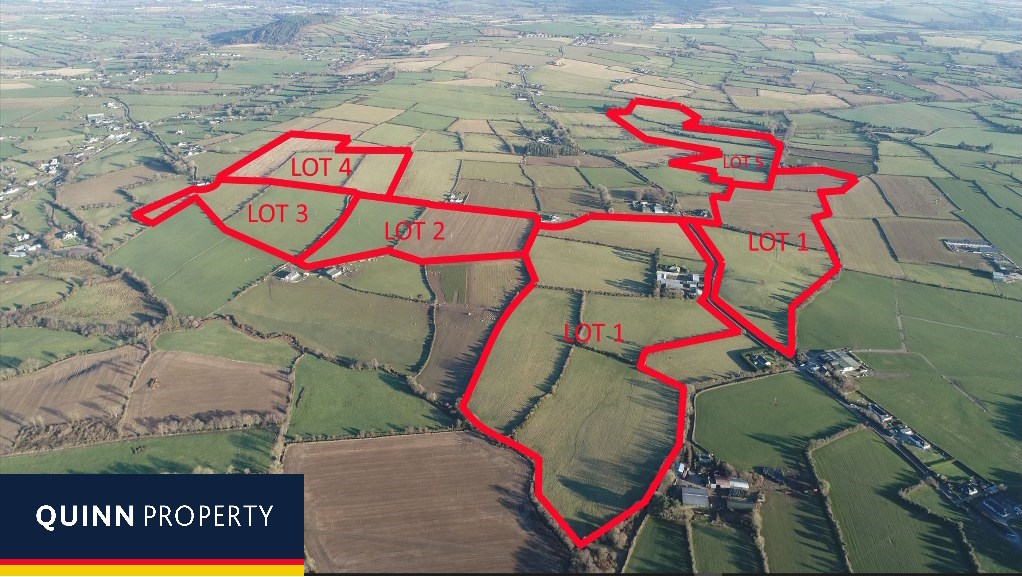 "Given the scale of the property and its location, it's not surprising… It would be in a location that's very well known for the quality of its farmland.
"There would be a lot of large agricultural enterprises in the area so it's always exciting to have a large holding but in this particular area, it's an added bonus."
Of the 200 or so acres on the holding, there is approximately one-third under tillage, with the remainder in pasture.
There is a dwelling on the farm – an attractive period property dating to 1886 called Cromogue House. Set back from the public road and approached via a concrete driveway, the home has been unoccupied for the past 12 years and is, therefore, in need of substantial renovation works.
The dwelling is a structurally sound property, however, with plenty of unique charm and character. The house retains many of its original features and would be a very fine family home, with a garden area to the front, yard, and a collection of outbuildings to the rear.
Accommodation includes an entrance hall, dining room, sitting room, kitchen, back kitchen and utility room on the ground floor. On the first floor, there is a landing, bathroom, dressing room and four bedrooms. There is a private well and septic tank, and the entire house offers approximately 215m2 of living space.
The collection of outbuildings include free-standing three-bay machinery shed with canopy, a six-bay round roof shed with seven-bay lean-to and four-bay lean-to, a three-bay free-standing lean-to, a three-bay round roof shed with canopy and three-bay lean-to, a two-bay 'A' roofed shed and a range of stone buildings and cattle crush around an enclosed yard.
"There's one-quarter to a third of the land used for tillage," says auctioneer David Quinn of the land. "The owner would have traditionally been a suckler-cattle farmer with cattle, sheep and a bit of tillage."
The property is guiding at €12,000-€15,000 per acre, and will be offered in lots on the day (four separate lots, plus the overall holding). It will be interesting to see what way it falls. All will be revealed at 3pm on Tuesday, February 21.
This article was written by Conor Power and can be accessed here.