SOLD OCTOBER 2021 – Charming 28 Acre Holding With Period Style Residence In A Coastal Area For Sale By Online Auction 27th October 2021 At 12 Noon (In 2 Or 3 Lots)
This week's auction saw a historic property come to the market. Parknacross once formed part of the Ardamine Estate, and it's house dates back to the mide 1800s. It includes the old Estate Office to the right of the front door and the Bellhouse of the Estate with its original bell which was converted in the early 1980. An extension was added to the main house in the late 1970's. Its lands are all currently in grass and laid out in two divisions, is presently in grass, of good quality and currently being farmed to a high standard. The lands are well fenced and have a natural water supply fronting onto the Aughboy River.
The history, quality and location of the property combine to make it an extremely attractive opportunity for a variety of potential buyers. Auctioneer David Quinn noted phenomenal interest in Parknacross from the day it was listed. "We were very busy dealing with enquiries and providing viewings for this property. It attracted a great deal of interest locally, nationally and internationally."
The property was offered in the following lots:
Lot 1: Residence & Outbuildings on C. 1.1 Acres
Lot 2: C. 11.5 Acres
Lot 3: C. 15.5 Acres
Lot 4: Combination of Lot 1 & Lot 2.
Lot 1 was contested between two bidders. It reached €250,000 after initial biding.
Lot 2 also attracted offers from two bidders. €190,000 was the top offer from the first round of bidding.
Lot 4 had to surpass the combined bids of Lots 1 and 2 (€440,000) to be considered. A bid of €450,000 promptly arrived and further offers brought it as far as €550,000
Lot 3 received bids from five parties. It got as far as €270,000 before a quick break was called to take client instructions. Upon on his return David Quinn announced that the reserve has been surpassed. Due the gap between Lots 1 and 2 and their combination (Lot 4), they were given the first opportunity to make up the ground, failing to do so, Lot 4 would be placed 'on the market'. No further bids were made on Lot 1 while Lot 2 received a solitary additional bid, this meant that both lots would be sold together as Lot 4.
Lot 4 resumed with sharp bidding. The hammer ultimately fell at €610,000. Bidding on Lot 3 returned in a similar fashion with more than fifteen offers coming in before it peaked at €350,000. This resulted in an extraordinary price of €22,580 per acre.
After the auction David Quinn expressed his delight with the outcome. The combined price of €960,000 far exceeded the guide of €600,000. "Parknacross is a truly original property and today's auction shows that this sentiment is shared among our bidders. I am pleased to have recorded a great price for my clients and I would like to wish the purchasers well with their acquisition."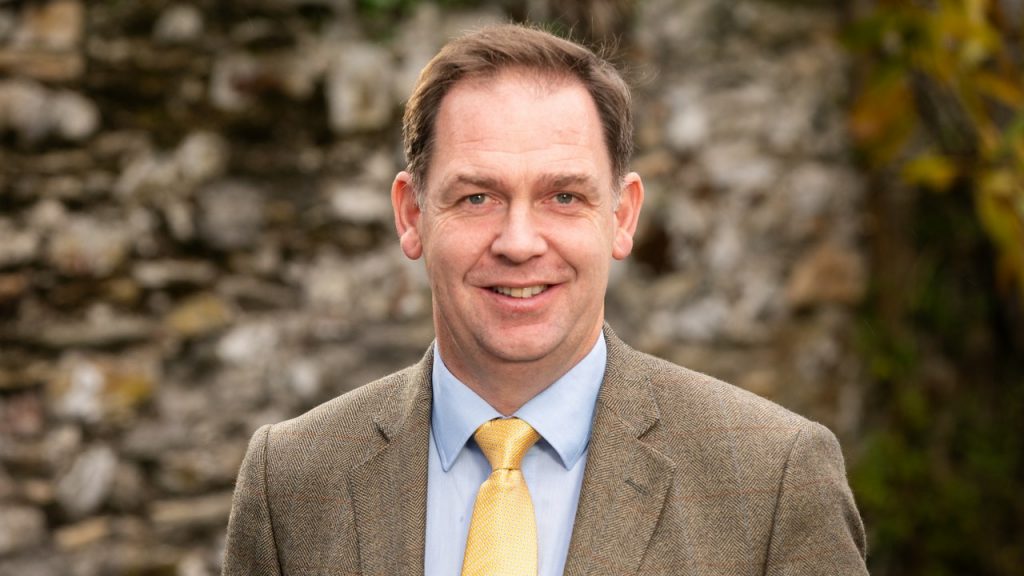 To view the full listing to include drone footage, please click here.
Our next auction takes place on 15th November at 3pm. Thornville House on c. 132 acres will be brought to the market, it is located in Ballycogly, Co. Wexford. For further details please click here.
QUINN PROPERTY – No.1 Independent Auction House in the South-East
Tel: 053 94 80000
E: sales@quinnproperty.ie