Near Bunclody, 200 acres of free-draining land with a period house and extensive range of outbuildings is sure to attract significant interest.
QUINN PROPERTY are quick out of the block with a residential farm that could be among one of the big sellers for 2023. Cromogue House near Bunclidy in north Wexford is close to the border with Co Carlow and stands on 200 acres of prime agricultural land.
Auctioneer, David Quinn described it as one of the finest farms to come to the market in the county for quite some time.
For sale by online auction at 3pm on Tuesday 21st February, the combination of 200 acres of excellent land in one block and a period residence could see it test the guide price range of €2.4m to €2.65m.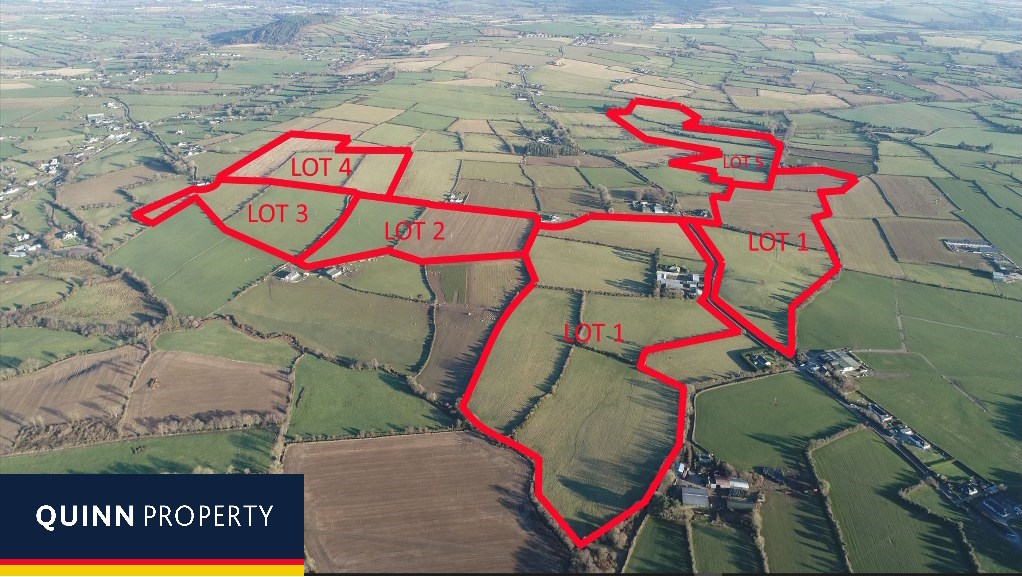 This superb farm is located amid some of Wexford's finest land and has been farmed to a high standard by its present owners. It has extensive road frontage, excellent quality land, a large period farmhouse and an extensive range of sheds and outbuildings.
The residence and farmyard are set back from the public road and are approached via a concrete driveway. The fine period house was built in 1886 and has been unoccupied for the past 12 years but has been well maintained nonetheless. The house is approx. 215 m2 and oozes charm and character, with many original features remaining.
Farmyard
There is a garden to the front of the property, with the farmyard and outbuildings to the rear. There is a three-bay machinery shed, an enclosed yard with cattle handling facilities, two open silage pits and a number of other round-roofed sheds with lean-tos of various lengths attached.
The land is generally free-draining and, with two-thirds of the farm currently in grass and one-third in tillage, there is little or no waste on the farm. There are two wells and a number of natural watercourses on the land and it is suitable for most agricultural enterprises including dairying.
This excellent farm enjoys an excellent location, just 4km of the N80 Bunclody to Enniscorthy Road. It is 15km from Enniscorthy, 7km from Bunclody and 5km from Ballindaggin village.
The property will be offered in the following lots:
Lot 1: residence and farmyard on c. 81.21 acres
Lot 2: c. 21.73 acres
Lot 2: c. 19.16 acres
Lot 4: c. 24.63 acres
Lot 5: c. 52.82 acres
Lot 6: the entire
This article was written by Tomy Moyles and it can be accessed here.