The upcoming auction of a C. 86 acre residential holding received fantastic coverage in yesterday's copy of the Farming Independent. The farm is located just outside Burncourt, Cahir, Co. Tipperary.
Journalist Jim O'Brien described the farm as being "situated in a lovely part of the country" with views of the Galtee and Comeragh mountains providing a beautiful setting. In his summary Jim describes it as a "fine farm" which "could become a very productive holding" with a little work. The auction of this property takes place on Wednesday, March 21st at 3pm in the Kilcoran Lodge Hotel. We are guiding €6,000 per acre. For more details on the property please click here.
"Wexford tillage ground sells for €18,500/ac at 'ding-dong' auction".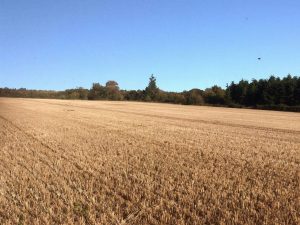 Below the feature article on our upcoming auction in Tipperary, a recent auction of ours was covered. C.57 acre of free draining land at Ballynaboola, New Ross, County Wexford made "a cracking €1.055m or over €18,500" per acre. Auctioneer David Quinn described the land as "suitable (for) any agricultural use" while there is a possibility of gaining planning permission due to its proximity to the village.
The article described the dramatic proceedings in the auction room where two bidders brought bidding to€910,000. Following this the farm was declared 'on the market' and the under-bidder withdrew. The under-bidder was soon "replaced by a new bidder" and a "rapid fire " battle ensued until the original bidder secured the farm. All "in all, the transaction took about ten minutes". To view more details on the property please click here.
QUINN PROPERTY
Experts in the Local Property Market