Given his significant experience in the industry, sometimes David Quinn of Quinn Property just knows when an auction is going to be busy.
That was certainly the case as a 44 acre coastal holding at Ballyconnigar Upper and Lower, Blackwater, was brought to an online auction in seven lots.
"This auction was widely anticipated since its launch," Mr Quinn said. "My phone was buzzing once the property was first advertised with enquiries from a range of buyers."
Those buyers all eagerly logged in last week in the hopes of emerging as the new owner of one of these sought-after Blackwater holdings.
All currently laid out in grass, some of the lands have road frontage "which may have potential for a residential site", while others are accessed by private laneways.
Lot 1 consisted of 5.3 acres; Lot 2 10.5 acres; Lot 3 3.3 acres; Lot 4 3.7 acres with a farmyard and outbuildings; Lot 5 was 6 acres; Lot 6 3.1 acres and finally Lot 7 was the biggest holding, consisting of around 12 acres.
With bidders' fingers on their buttons, Lot 1 opened with swift bidding before it was declared "on the market" at €90,000. Continued competition from three bidders saw offers pushed past €100,000 before the hammer fell at €104,000 or around €19,600 per acre.
Attention then moved to Lot 2 with bidding opening at €30,000. Three active bidders brought things up to €80,000 where, after taking instruction, Mr Quinn declared it "on the market". With no further bids, the hammer fell at €80,000 or around €7,600 per acre.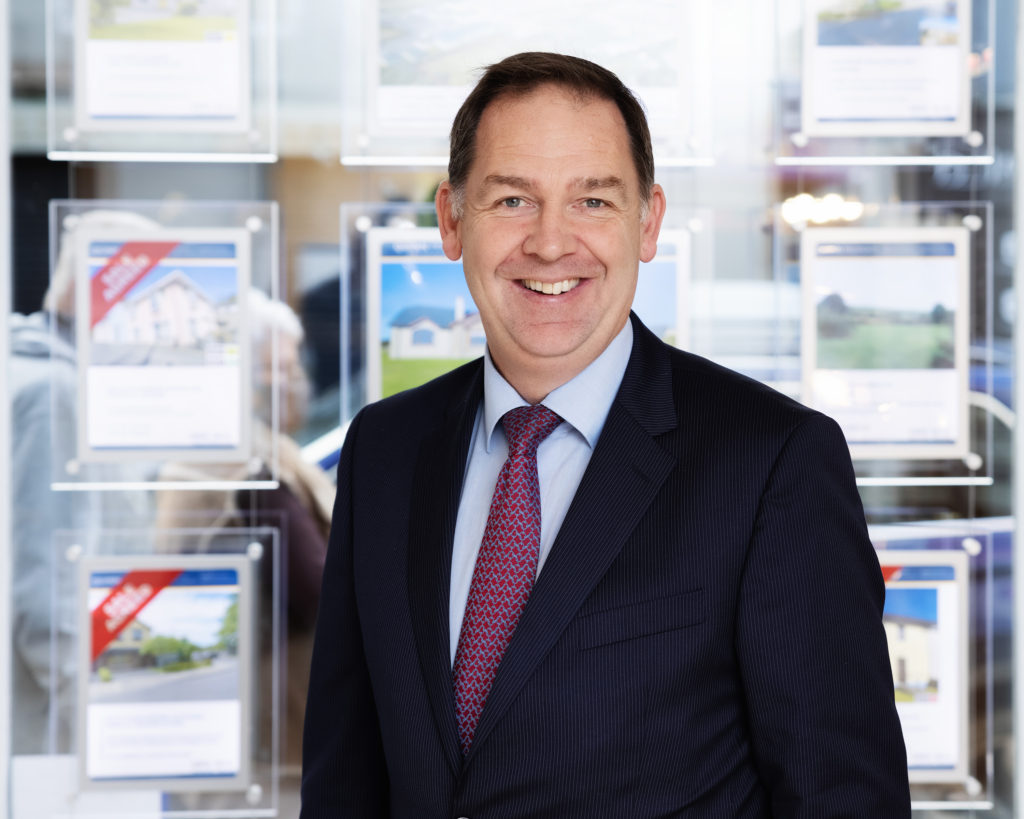 Lot 3 opened at €30,000 and was declared "on the market" at €70,000. Following seven further bids, the 3.3 acre holding sold for €84,000 or around €25,500 per acre.
Lot 4 attracted quick-fire bidding from the very outset and moved past the €100,000 mark "in the blink of an eye". The property was put "on the market" at €115,000 and a bidding war ensued with four parties battling to secure the 3.7 acre lot with farmyard and outbuildings. Ultimately, the hammer would fall at €147,000 or around €39,750 per acre.
Having seen steady early bidding, Lot 5 was declared "on the market" after reaching €60,000. Bidding peaked at €75,000 and the hammer fell with the price equating to around €24,200 per acre.
The final and biggest lot, Lot 7, opened at €60,000 and promptly moved up towards €100,000. Two bidders battled it out to secure the 12 acre holding before the hammer fell at €120,000 or €10,000 per acre.
In total the 44 acres of prime Blackwater land sold for €669,000 or an average of €15,200 per acre, what Mr Quinn described as "a strong price" and "above typical values for similar holdings".
"I'm very pleased to have presided over what was an extremely successful sale," he said afterwards.
"It was fantastic to sell all seven lots at auction and the client is delighted with the outcome."
This article was written by Padraig Byrne and can be accessed here.