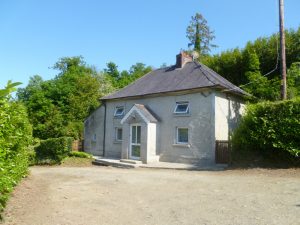 SOLD JANUARY 2018 – Charming Country Cottage On C. 1/2 Acre Site For Sale By Public Auction On Friday 26th January 2018 at 3pm In Our Gorey Office
There was plenty of interest in this cottage in the months running up to the auction. Our team conducted several viewings of the property, especially since Christmas.
The property also featured in an article in the Gorey Guardian last week, helping to increase publicity of the auction.
On the day of the auction turnout was relatively small. However, as they saying goes all it takes is two motivated bidders for a successful auction and that's exactly what unfolded.
Bidding started at €50,000 and the property was declared on the market at €90,000. Bidding continued until the property went under the hammer at €102,000.
Speaking after the auction, David Quinn the auctioneer, said he was satisified with the resullt in what was the first auction of 2018.
Thinking of Selling Your Home?
Think QUINN PROPERTY