SOLD OCTOBER 2023 – Excellent C. 44 Acre Coastal Holding For Sale By Online Auction On Friday 20th October At 12 Noon (In 7 Lots)
Today's auction had been "widely anticipated since its launch" according to auctioneer David Quinn. David added that his "phone was buzzing once the property was first advertised" with enquiries from a "range of buyer profiles".
The lands are all currently laid out in grass and generally of good quality. Some of the lots have road frontage which may have potential for a residential site, with other lots being accessed over private laneways. Lot 4, c. 3.7 acres, has the benefit of a farmyard and outbuildings to include a 2 bay round roof shed 20m x 30m, two lean-tos, a disused milking parlour and a cattle crush.
As the the date of the auction drew closer, these enquires had translated into frim interest with in excess of twenty registered bidders.
The property was offered in the following Lots:
Lot 1: C. 5.3 Acres
Lot 2: C. 10.5 Acres
Lot 3: C. 3.3 Acres
Lot 4: C. 3.7 Acres With Farmyard and Outbuildings
Lot 5: C. 6 Acres
Lot 6: C. 3.1 Acres
Lot 7: C. 12 Acres
On the day of the auction, Lot 1 opened with swift bidding before it was declared on the market at €90,000. With continued competition from three bidders, offers pushed past €100,000 before the hammer fell at €104,000 (c. €19,600 per acre).
Attention then turned to Lot 2, which opened at €30,000 and with three active bidders reached €80,000. After taking client instructions, Mr Quinn declared Lot 2 as "on the market". With no further bids forthcoming, the hammer fell at €80,000 (c. €7,600 per acre).
Lot 3 opened at €30,000 and was declared "on the market" at €70,000. Following seven further bids, the c. 3.3 acre sold for €84,000 (c. €25,500 per acre).
Lot 4 attracted quickfire bidding from the start and moved past €100,000 "in the blink of an eye". The property was put on the market at €115,000 and a bidding war broke out with four bidders battling to secure this Lot. Ultimately, the hammer fell at €147,000 (c. 39,750 per acre).
With steady early bidding, Lot 5 was put on the market at €55,000 and two further bids proved enough to secure the c. 6 acres for a price of €59,000 (c. €9,200 per acre).
Lot 6 commenced at €30,000 and was declared "on the market after reaching €60,000. Bidding peaked €75,000 and the hammer fell at a price equating to c. €24,200 per acre.
The final Lot of the day was Lot 7 which opened at €60,000 and promptly moved upwards to €100,000. With the property already on the market, two bidders competed to secure the c. 12 acre holding. The hammer fell at €120,000 or €10,000 per acre for Lot 7.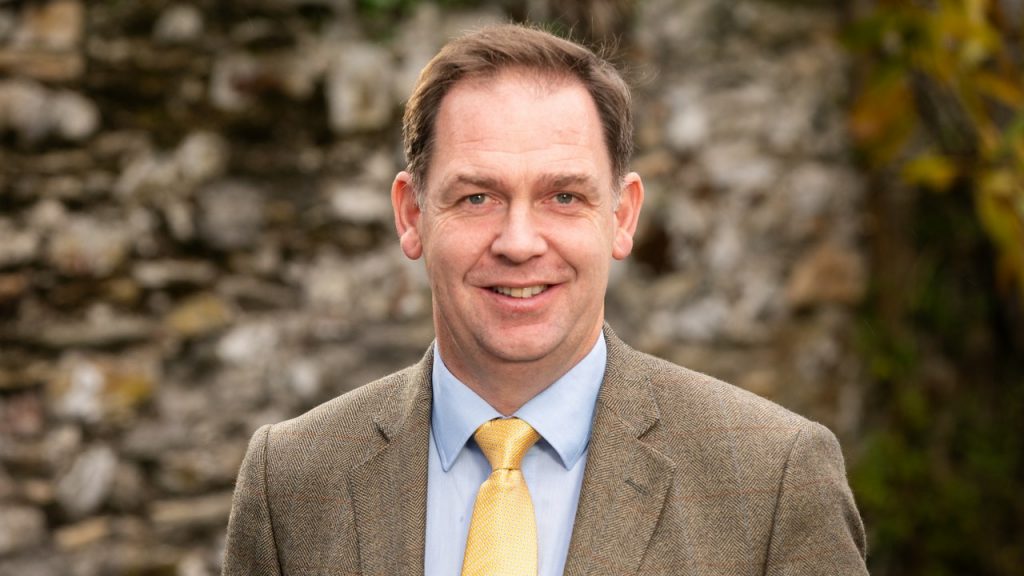 Speaking after the auction, Mr Quinn said he was "very pleased to have presided over what was an extremely successful sale". He added that "it was fantastic to sell all seven lots at auction" and that his client is "delighted with the outcome of the auction".
David confirmed that the total sales price was €669,000 or an average of c. €15,200 per acre, a "strong price" and "above typical values for similar holdings".
For the full property listing, please click here. To view our upcoming land auctions, please click here.
With the property market continuing to perform well, please contact us if you are considering selling your property, either by way of auction or private treaty.
QUINN PROPERTY – No. 1 Independent Auction House in the Southeast.