SOLD SEPTEMBER 2021 – Spectacular C. 5.6 Acre Coastal Holding For Sale By Online Auction On Wednesday The 1st September 2021 At 3pm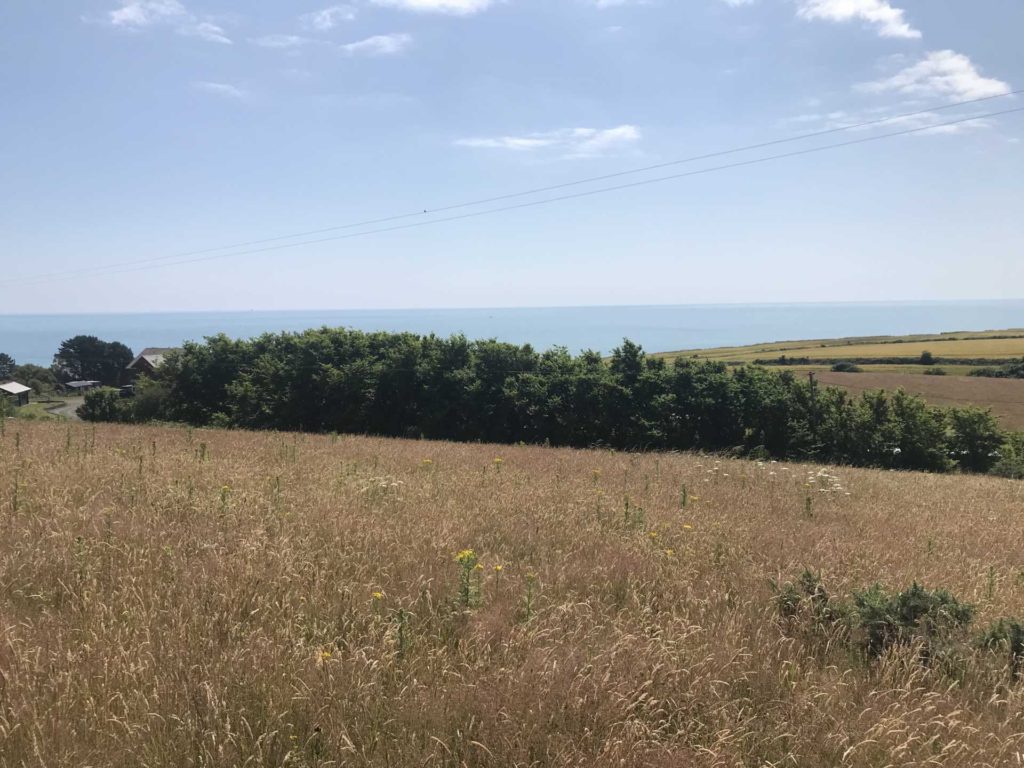 Today's auction saw a some coastal lands with stunning sea views brought to the market. The property may have potential for a residential site, subject to the relevant planning permission being obtained. The property has an excellent location between Kilmuckridge and Blackwater, an area containing some of Wexford's finest beaches.
In advance of the auction, the property was guided in the region of €130,000. Auctioneer David Quinn noted that there were several parties interested in the property with almost ten registering to bid.
The property was offered in a single lot.
On the day of the auction, bidding began at €80,000 and a bid of €90,000 quickly followed. However, once the auctioneer announced that he would accept bids in increments of €5,000, bidding shifted up a few gears. With a couple of new bidders entering the race, €160,000 was the highest bid before the vendor was consulted.
Upon his return, David Quinn declared the property 'on the market' and that bids of an additional €2,000 would be accepted. This prompted a new bidder to make an entrance at €162,000. Ultimately, three more bids were made and the hammer fell at €168,000 (€30,000 per acre).
The auctioneer expressed his delight with the result of the auction. He stated how "today's auction displays the pent-up demand for land of all types, sizes and locations across Wexford and indeed the Southeast. We had five bidders today, mainly from non-agricultural backgrounds and it was fantastic to achieve a price of €30,000 per acre".
To view the full property listing including drone photography and video footage, please click here.
Our next auctions take place on the 21st September where we will be bringing two separate properties to the market. The first will see a well-located three bedroom bungalow near Camolin, Co. Wexford come to the market at 2pm. For more information, please click here. The second auction, which takes place at 4pm will see a valuable c. 49 acre roadside holding at Slad, Tagoat, Rosslare, Co. Wexford be offered to the market. For further details, please click here.
QUINN PROPERTY – No.1 Independent Auction House in the South-East
Tel: 053 94 80000
E: sales@quinnproperty.ie