SOLD AUGUST 2023 – Valuable C. 47 Acre Roadside Holding With Two Derelict Dwellings For Sale By Online Auction On Friday, 25th August At 2pm (In 1 Or More Lots)
Today's auction saw a substantial c. 47 roadside holding with two derelict dwellings come to the market. The property is divided into three separate lots, all with good frontage onto the public road. Auctioneer David Quinn had guided Lots 1 and 2 between €10,000 and €12,000 per acre while Lot 3 was guided in the region of €30,000. Mr Quinn noted that there were in excess of ten registered bidders for the property with most interest coming from local individuals.
The property was offered in the following Lots:
Lot 1: C. 20.75 Acres With Derelict Residence
Lot 2: C. 25.5 Acres With Woodland
Lot 3: C. 0.75 Acres With Derelict Residence
On the day of the auction, bidding on Lot 1 commenced at €180,000 and with activity from several bidders reached €310,000 after the opening round while Lot 2 was at €200,000 at the same juncture. Lot 3 attracted frenzied bidding from the off, with an opening bid of €20,000 jumping as far as €75,000 after the first round of bidding.
After taking client instructions, auctioneer David Quinn declared Lots 1 and 3 on the market while noting that Lot 2 is a bit short of its reserve.
Lot 1 attracted further bids of €315,000 and €320,000 and with no further bids the hammer fell for €320,000 to a local buyer.
Lot 3 continued to attract rapid bidding and after six further bids, the derelict residence on a c. 0.75 acre site sold for €87,000 to a local buyer.
Lot 2 resumed with livelier bidding than the opening round as five further bids were quickly made, raising the top bid to €250,000. After consulting with the vendor, Mr Quinn advised that Lot 2 had reached its reserve and was now on the market. With no further bids, the hammer fell at €250,000 to a local auctioneer acting in trust. The sum of the three Lots equates to €657,000.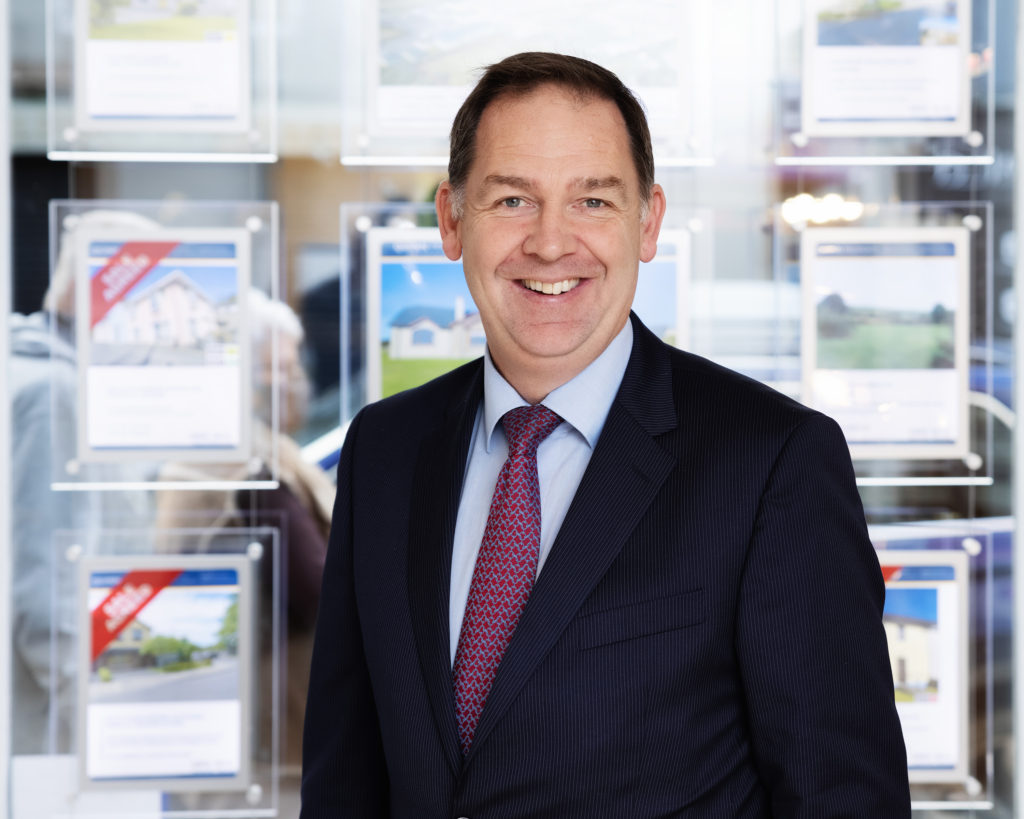 Speaking immediately after the auction, Mr Quinn expressed his delight with another fantastic result. "There was good interest in this property right from the day of its launch. We are delighted to have been able to secure such a strong result which equates to approx. €14,000." Mr Quinn then added that "today's result and the level of competition on show displays a clear depth of demand for similar holdings in the area".
To view the full property details, please click here.
To view our upcoming land auctions, please click here.
With the property market continuing to perform well, please contact us if you are considering selling your property, either by way of auction or private treaty.
QUINN PROPERTY – No. 1 Independent Auction House in the Southeast.