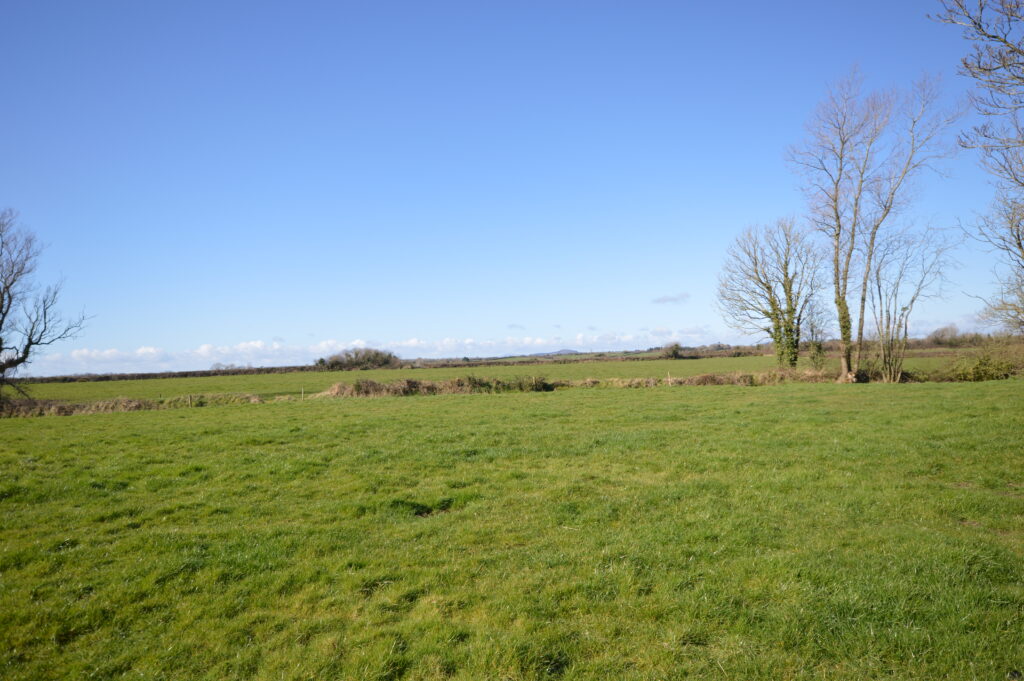 A 52.5 acre roadside holding in Ballygarrett, which includes a farmyard and a derelict cottage, has sold for €900,000 after a dramatic auction at The Ashdown Park Hotel on Wednesday.
The land at Parkannesley, Ballygarrett, was brought to the market by Quinn Property, who said that the auction had been "highly anticipated due to the quality and location of the holding". Initially, it was offered as three lots – Lot 1 was the derelict cottage and yard on 24 acres; Lot 2 was 28 acres, divided into three divisions and finally Lot 3 was the two combined in its entirety.
Around 20 people filed into the Craan Suite at the Ashdown Park Hotel as the auction got under way, with five bidders also registering to take part in the auction online.
Getting things started, Lot 1 received an opening offer of €250,000. Six more offers arrived in the first round of bidding, leaving the cottage and yard on 24 acres at €310,000.
Lot 2 opened at €280,000 and briskly rose to €340,000. With Lots 1 and 2 now totalling €650,000, a bid in excess of that figure was required for Lot 3, the entire holding. This didn't prove to be too much of an obstacle, however, and a bid of €700,000 was quickly taken from the room. With five swift bids, the entire holding reached €800,000 and showed no sign of slowing until it reached €870,000, or €16,666 per acre.
Due to the size of the gap between Lots 1 and 2 and the entire (Lot 3), the auctioneer gave bidders on the individual lots one final opportunity to beat the existing offer on the table for Lot 3. With no further bids on Lot 2, the two separate lots were withdrawn and auctioneer David Quinn called a break to take client instructions.
Upon his return to the Craan Suite, it was announced that the property was "on the market". A dramatic bidding war ensued between bidders online and in person before the hammer finally fell at €900,000, or €17,142 per acre, and the land was secured by an online bidder.
This article was written by Pádraig Byrne and appeared in the Wexford People. It can be accessed by clicking here.
QUINN PROPERTY – Experts in the local property market since 1960